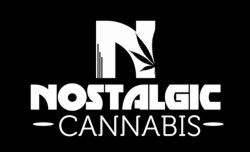 At Nostalgic Cannabis online dispensary we source and curate nostalgic strains of cannabis, offering truly unique strains from the 1990s, all the way up until today. We believe that cannabis has the power to conjure deep-seated emotions and experiences, creating a bond between  you and your past.
Our Mission
Is to help individuals reconnect with those treasured moments, places, and feelings from their past that they hold dear, through our curated selection of nostalgic strains. Whether it's the mellow feeling of a lazy Sunday afternoon from your childhood, the rush of your first rock concert, or the serenity of that vacation on the beach, Nostalgic Cannabis has a strain that can transport you back to that time and place.
Our Approach
To sourcing our strains is meticulous and considered. We collaborate with experienced growers and breeders to ensure the highest quality of products coming out of the west coast. This guarantees that our strains, whether from yesterday or today, retain their authenticity and induce the desired nostalgia.
Customer Service
We place customer experience and service at the core of our business model, understanding that the pull of nostalgia can differ from person to person. As such, we take the time to guide customers through their selection, offering tailored advice based on the customers' unique past experiences and memories they wish to reconnect with. Please feel free and use our live budtender if you have any questions about our strains or anything else. 
---
Please leave your Nostalgic Cannabis reviews below, we appreciate the feedback thanks.